Thorntown Heritage Museum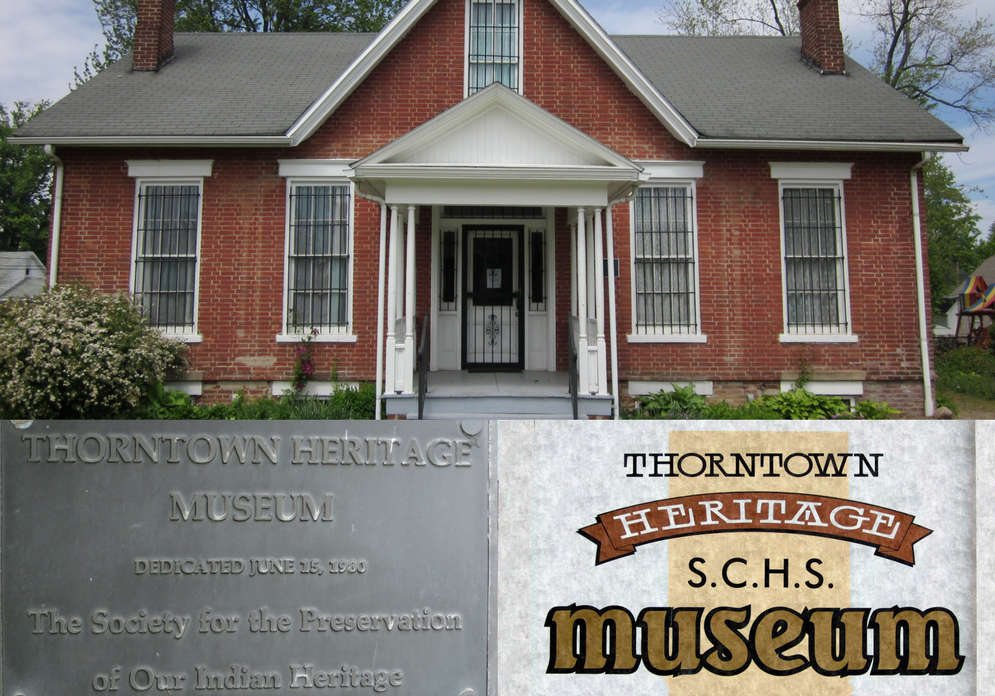 The Thorntown Heritage Museum at 124 W. Main Street is in a home that was built between 1863 and 1867 by Mr. and Mrs. Joseph Shipp. The lot is part of the original plat (laid out in 1829-30) of Thorntown from the United States of America to Cornelius Westfall, founder of Thorntown. In 1977 Mildred Spencer donated the property in memory of her husband (Harold S. Spencer) and her parents (Mr. & Mrs. E.J. Barker) because of their lifelong interest in Thorntown and its historic past. The Barkers bought the house in 1946 and it was well maintained. The Society for the Preservation of Our Indian Heritage received the property and converted it into a museum that was opened on September 24-25, 1977, in time for the fifth annual Festival of the Turning Leaves. Allan Woody was president of the museum committee at that time, and donations of area artifacts were solicited and received from area residents.
The Thorntown area was occupied by the Eel River tribe of the Miami as home and hunting ground from as early as 1670. In 1819, French traders and Indians had a trading post at Thorntown with a population of approximately 400.
The Society was organized on October 18, 1972, to preserve local artifacts and provide education about area history and lore.
In 1999 the Society for the Preservation of Our Indiana Heritage legally changed its name to Sugar Creek Historical Society, Inc. to better reflect the expanded purposes of the organization and museum. On December 30, 2009, the Thorntown Public Library acquired the Thorntown Heritage Museum in order to help assure its continuation. The Library funds operating expenses and some maintenance, while the Society raises funds for programming, for acquiring additional Thorntown pieces that may become available, and applies 30% of any fund-raising efforts (NOT membership monies) toward the maintenance of the museum. The Society continues to maintain its 501(c )(3) status.
Donations of tools, needlework, and area historic pieces are received frequently, and the museum is open year round by appointment. From May through September it is open on Saturday and Sunday afternoons. Volunteers are invited to serve as docents and to help with the collection and cleaning.
Summarized by Karen K. Niemeyer from the Thorntown Heritage Museum Scrapbook.
The Heritage Museum is OPEN for the season. Stop by from 1-5 on Saturdays or call the library to schedule an appointment with Phyllis, our Museum Coordinator!